On November 23, a renowned art collector – Anil Relia – held an enchanting art exhibition of lithographic and chromolithographic portraits and pictures at 'The Gallery' in Amdavad Ni Gufa at CEPT University.
Amit Ambalal (renowned artist) and Jatin Das (painter, sculptor, and muralist) were among the dignitaries who attended the exhibition.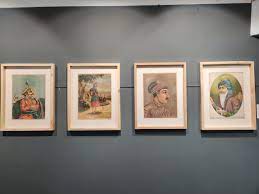 There were lithographic portraits of great leaders such as Prithviraj Chauhan, Ranjeet Singh, Shambha Ji, Nana Saheb Peshwa, Sambhaji, and Rani Lakshmi Bai among the portraits of ancient educational charts. The exhibition primarily focused on displaying Relia's collection of portraits from Poona Chitrashala over the years – the foundation of the exhibition's conception. Poona Chitrashala yielded a large number of lithographs.
Relia spoke about the collection and the historical significance of each portrait at the exhibition.
Relia has been organising these types of exhibitions for the past 11 years, including miniature, modern, and photography of Mughals in India, among other things. This was the 12th edition in his series of Indian portraits. "I've been collecting portraits and paintings since I was a child, so when I noticed the 'Poona Chitrashala' label on a few paintings, I became very interested in this organisation." "And after researching it, I learned about a press that was established in Pune, and freedom fighters used to use that press to instil thoughts of freedom and liberation in people, including Lok Manya Tilak, with whose support this press began," Relia explained.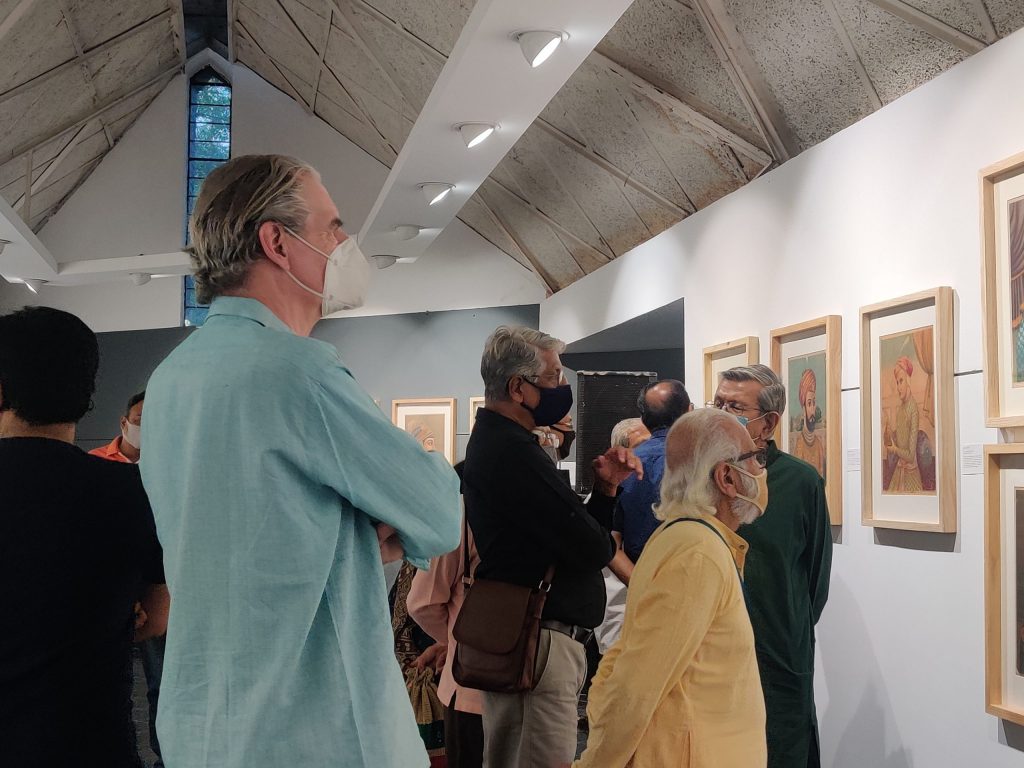 This exhibition featured nearly 90 portraits of leaders as well as Indian gods and goddesses. Relia has been collecting this portraitist for over 30 to 35 years, primarily travelling to places such as Gujarat, Maharashtra, Rajasthan, and Madhya Pradesh to collect these timeless images. He has images ranging from the 16th and 17th centuries to recent years.
"Poona Chitrashal has created educational charts to explain various cultures to people and has played a significant role in the construction, education, and promotion of human civilisation in India," he added.
At the end of the event, he shine a light on some previously unknown historical facts, such as how freedom fighters used the first-ever bomb on Briutisher.
.