After 13 seasons of IPL, there is still no news on a women's IPL, which has disappointed fans and players in India as well as players from other nations, such as Alyssa Healy of Australia, who has expressed a desire for a women's IPL.
Two additional teams were added to the existing eight teams in the Men's IPL last month, bringing the total number of teams in the mega event to ten by IPL 2022. Sanjiv Goenka's RPSG Ventures Ltd filed a successful bid of Rs. 7,090 crore for the Lucknow franchise, while Irelia Company Pte Ltd. (CVC Capital Partners) offered Rs. 5,625 crore for the Ahmedabad franchise, bringing the total bid sum to over Rs. 12,000 crore ($1.7 billion).
Following the successful bidding of these two new men's IPL clubs, the Board of Control for Cricket in India (BCCI) is expected to launch the women's IPL in the near future. According to a report in the Open Magazine, if the BCCI's plans proceed as planned, there will be a women's edition of the IPL in no time, including some of the game's greatest personalities. If the BCCI decides to create a women's IPL, it will be a competition with 4-5 teams and a total investment of Rs. 1,000 crore in each franchise, according to the report.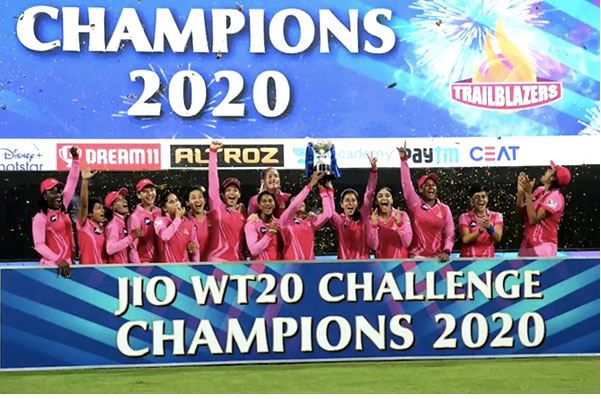 "If BCCI's plans come through, a women's tournament with four to five franchise teams, each sold for Rs. 1,000 crores, will be held shortly." While the values are lower, the game will become more inclusive and all-encompassing. In short, the Indian Premier League is what will whet India's corporate appetite in the next years, with the best in the business investing in and feeding off it," according to an article published in the Open magazine.
Although there is yet to be a women's IPL, there is the Women's T20 Challenge, which pits three teams of Indian and international players against one another in a modest event. The Women's T20 Challenge began in 2018 and has now completed three seasons.