Ahmedabad: One more organ donation has been reported in Surat, with organs on a braindead person giving three persons a new lease of life.
Devchand Rana, 55, a resident of Bhatha village in Hazira, Surat, sustained severe head injuries after his motorcycle slipped near the bridge on Puna-Kumbharia Road on October 21. He was working as an accountant in Dynastic Fabrico. Tests revealed that he had suffered brain haemorrhage.   Rana was admitted to Mahavir Trauma Hospital, where he was declared braindead on October 24, Sunday.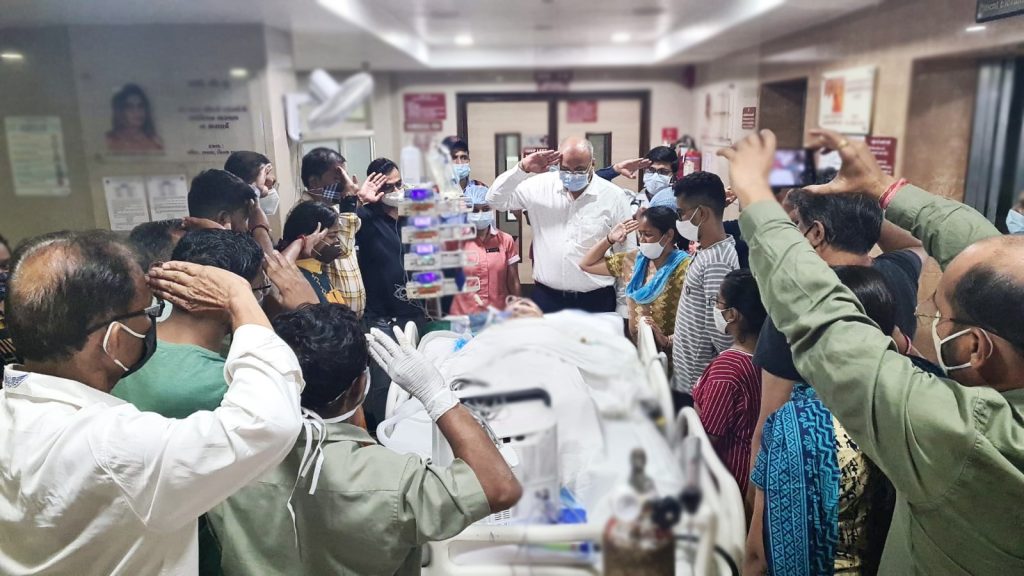 Members of Donate Life, a Surat-based NGO that works for organ donation, counselled the family members and convinced them to donate Rana's organs, explaining how they would ensure a new life for the organ recipients.
According to a Donate Life statement, after receiving the family's consent, Rana's liver was sent to Zydus Hospital in Ahmedabad, where it was transplanted into a 54-year-old Ahmedabad resident.
Rana's kidneys were allotted to the Institute of Kidney Diseases and Research Centre (IKDRC) in Ahmedabad. Unfortunately, both kidneys were damaged and could not be transplanted. The two eyes were donated to Lokdrishti Eye Bank in Surat.
Donate Life has facilitated the donation of 954 organs and tissues, including 408 kidneys, 172 livers, eight pancreas, 36 hearts, 20 lungs, and 310 eyes, giving a new lease of life to 873 persons, said Nilesh Mandlewala, president of the NGO.