Ahmedabad: A clutch of Gandhian outfits have demanded that the government should drop the "meaningless idea" of redesigning the Sabarmati Ashram in Ahmedabad and to maintain its simplicity.
The demand was made at the end of the Sevagram-Sabarmati Sandesh Yatra, which commenced from Sevagram in Wardha on October 17 and culminated at Sabarmati Ashram on October 24.
"The government should drop the meaningless idea of redesigning the Sabarmati Ashram," the yatra's coordinators Sanjay Singh and Biswajit Roy said in the statement.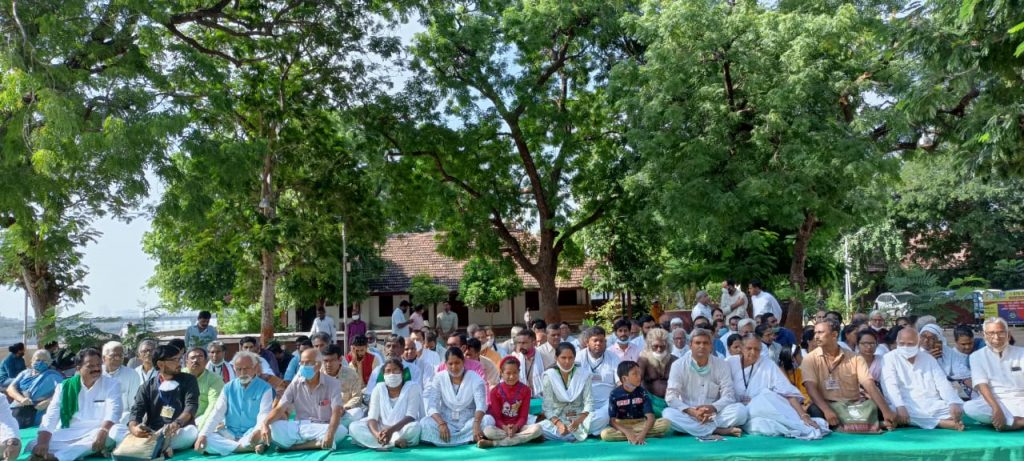 "Sabarmati Ashram as well as all other memorial places of Bapu are the places of his experiments with truth and our inspiration. These are complete in their simplicity and do not need any external flair," they said further.
The Gujarat government has begun work on the Rs. 1,200 crore project to redevelop Sabarmati Ashram into a world-class memorial with facilities and amenities and provide visitors an immersive experience of the meaning and significance of Bapu's life and work. The redevelopment will see the area of the Ashram expanding from 5 acres to nearly 55 acres. The project is being monitored by PM Modi.
The government should roll back this project and spend the amount on schemes of public interest, the statement said, urging Gandhians and believers in Gandhian ideals to give up their silence in the matter and raise their voice.
The outfits also passed a resolution at a public meeting at Gujarat Vidyapith, an educational institute founded by Bapu, rejecting the Sabarmati Ashram Memorial Trust set up under the chairmanship of Gujarat chief minister.
The yatra participants included representatives of Gandhi Peace Foundation, Gandhi Smarak Nidhi, National Gandhi Museum, Sarva Seva Sangh, Sevagram Ashram, among others. They interacted with several people during the yatra.