Several students participated and gained insight into the life of butterflies and the important role that they play in the ecology at the Butterfly Workshop organised by the Gujarat Science City.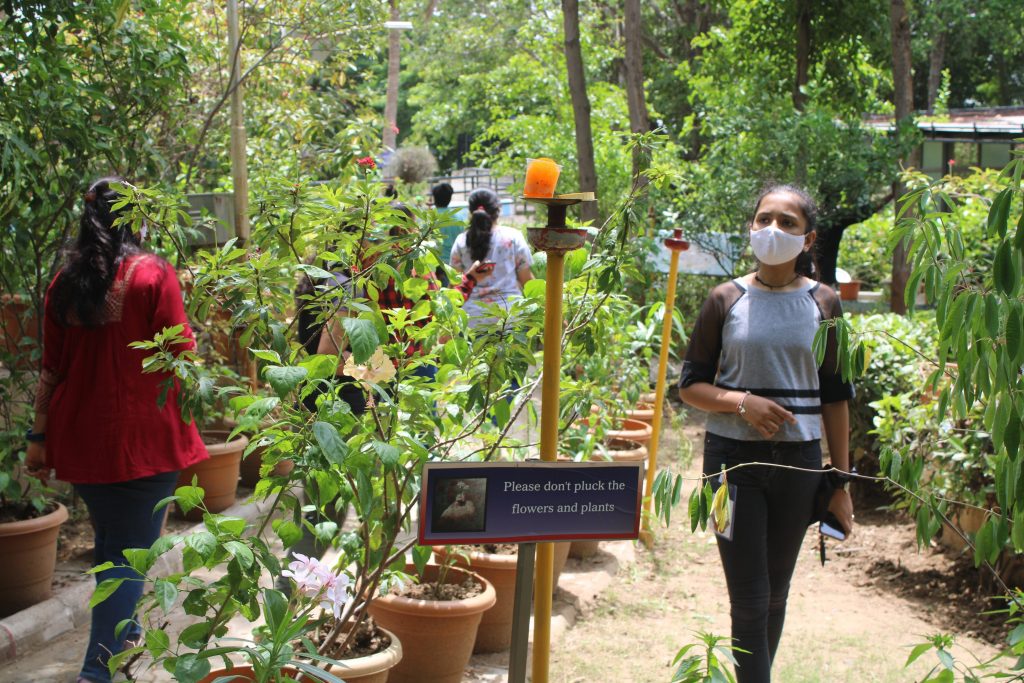 Participants across various age groups gained insight into nectar hosting plants preferred by the butterflies. Dr Shaikh Jeelani, former Curator-F, Science City NCSM Scientist-in-Residence also helped the participants in identifying different butterfly species.
The workshop that began on August 25 also saw Dr Narottam Sahoo, Executive Director GCSC giving insights about Science City.The workshop also saw a session by Dr B K Tyagi, Principal Scientific Officer Vigyan Prasar, New Delhi who spoke about the diversity within butterfly species. The session also included a visit to the massive and diverse aquatic gallery and the robotics gallery. Hands-on activity during the workshop included creating artificial nectar for the butterflies and building feeding stations with the help of a sugar solution & banana mash. The feeding stations were placed within the Nature Park and the Life Science Park.
Participants also collected caterpillars of different species from the field as part of the workshop.
Earlier Dr Sahoo had tweeted that "butterflies and indeed all our native creatures in decline due to environmental pollution."The planet belongs to all of us. When we alter fundamental principles that have evolved over millennia, like pollination of plants, we're interfering in a field we know little about.  Butterflies are the barometer of our environment," Dr Sahoo said in the tweet.Explaining further how butterflies act as the barometer of the environment he said they are sensitive to changes. "They have four stages of life, egg, caterpillar, pupae and finally the butterfly. It is no  wonder they are so affected."The green campus of Gujarat Science City plays host to about 28 species of butterflies and is also an ideal ground for their breeding.